Weight loss is a cumbersome process; bland and tasteless foods in the name of diet make it more miserable. In such scenarios, smoothies come as your savior and let you have all the required nutrition and taste you need while keeping you low on calories and high on fiber.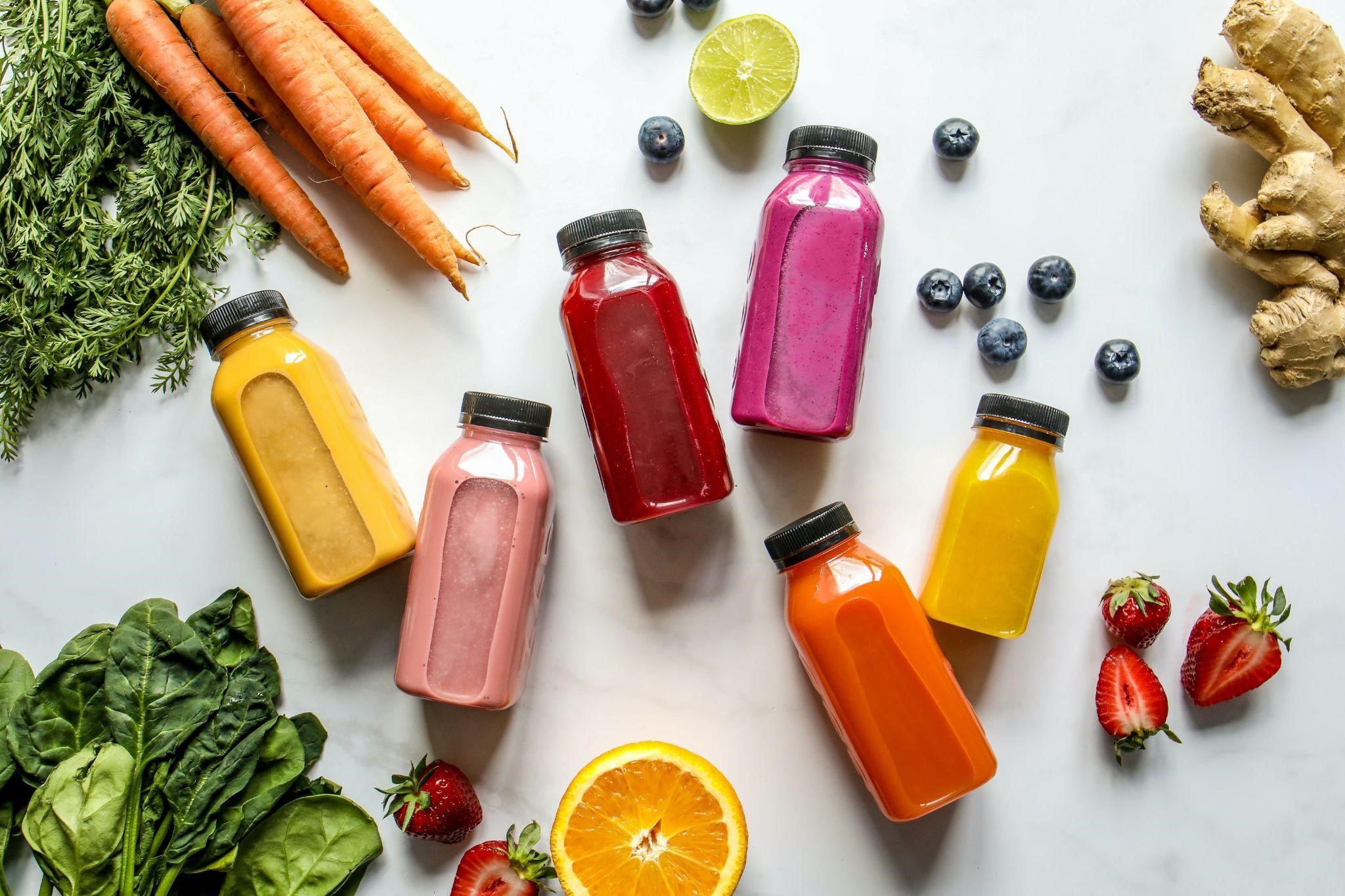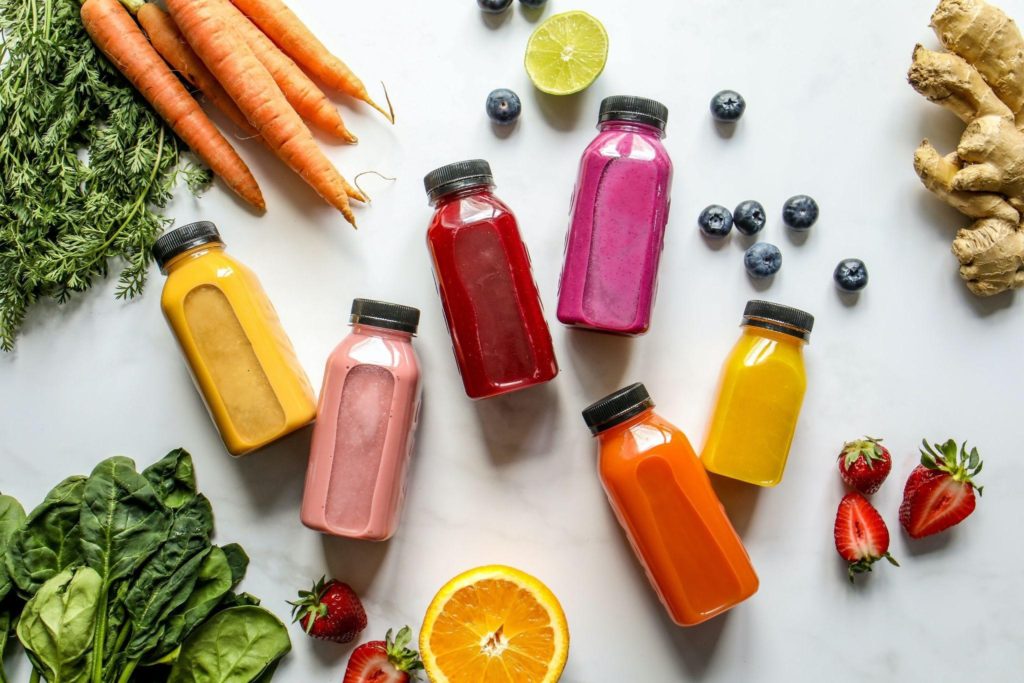 So, want to know the best weight loss smoothies? Here's some for you.
How Smoothies Can Help In Weight Loss?
Dietary restrictions help most in weight loss and replacing your diet choices with low-fat, high-protein drinks can really help in weight loss. Smoothies help in curbing your hunger while providing you with enough nutrition to sustain the day. Smoothies are generally made of fruits and veggies, which are high in fiber, and fiber is known to keep people full for a long long time so they feel satiated.
Which Ingredients Shall Be Added To Smoothies To Lose Weight?
Veg smoothies are used to lose your desired weight without causing you nutritional loss. There are some ingredients that are a must if you are going to prepare smoothies for your weight loss.
Protein Powder
High Fiber Fruit/Veggie
Vegetable/Fruit/Nuts Rich in Healthy Fats
Low Sugar Fruits/Vegetables
Best Weight Loss Smoothies
There are multiple options to choose from, but following smoothies can help you lose weight in the quickest possible way. So, let's take a look at these smoothies and how to make them.
1: Creamy Kale Smoothie
This smoothie is a great choice if you are looking for something high in fiber, low in carbs, and rich in multivitamins. It is a five-ingredient recipe and super easy to make. Its ingredients include:
Chopped kale
Chunks of pineapple
Greek yogurt
Almond milk
Honey
Blend all these ingredients together to make a perfectly smooth smoothie to help your weight loss process.
2: Pina Colada Slimming Smoothie
Looking to enjoy a smoothie in hot weather? Pina colada slimming smoothie can take away all the heat you've been experiencing while making sure that you stay on the course of weight loss. The major ingredient, Pine Apple, is a rich source of antioxidants and full of nutrition. Its high fiber content combined with its nutritional properties make it a perfect smoothie choice. The recipe for this smoothie includes:
Frozen Pineapple chunks
Shredded coconut
Coconut milk
Ice cubes
Blend, blend, and blend. Enjoy your perfect solution to summer's heat and obesity.
3: Strawberry Protein Shake
If you are not willing to sacrifice the taste of your favorite fruit, you can enjoy a strawberry smoothie with the addition of protein powder. This smoothie is a perfect blend of all major macronutrients, healthy fats, and carbs. The protein powder fulfills the nutritional needs of protein that your body requires. The ingredients to make this smoothie are:
Frozen strawberries
Protein powder
Almond milk
Greek yogurt
Honey
You can add ice cubes to it as well if you feel the need.
4: Mocha Smoothie
If you are someone who would not like to give up their favorite chocolate or the taste of chocolate just for the sake of weight loss, then you are going to love this one. Mocha smoothie savors your tastebuds with your favorite chocolate flavor while nourishing you with 20 g of proteins. Good deal, right? It is simple to make, just by blending the following ingredients together.
Frozen unsweetened bananas
Cocoa powder
Dry coffee powder
Skim milk
Vanilla whey protein powder
Nonfat greek yogurt (vanilla flavor)
5: Vegan Berry Smoothie
Different veggies come together with blueberries to make this smoothie, which raises its nutritional value and adds a unique taste to the smoothie as well. To prepare this smoothie for your weight loss routine, combine the following ingredients.
Frozen blueberries
Raw spinach
Frozen bananas
Pea-protein powder
Chia seeds
Soy milk
This smoothie is low in calories and serves around 21g of protein and 9g of fiber.
6: Avocado and Peach Smoothie
A mixture of healthy fats from avocado and plant-based proteins makes it a perfect option for weight loss purposes. To make this smoothie, the following ingredients need to be blended together.
Peeled avocado
Peeled and pitted peaches
Hemp, chia, or flex seeds
Spinach or kale
Some drops of lemon
Pea protein powder
Coconut water
And your tasty yet healthy smoothie is ready to be consumed.
7: Chocolate Peanut Butter Smoothie
The guilty pleasures of trying sweets while trying to lose weight are what we all experience during our weight loss journey. But the good news is, that this smoothie will let you enjoy the taste and will not steer you away from your weight loss routine. To make this smoothie, add the following ingredients to a blender:
Natural peanut butter
Cocoa powder
Salted peanuts
Almond milk
Any artificial flavor, as per your choice (it's not mandatory)
Blending out these ingredients will make a really nice smoothie to enjoy.
8: Apple Cinnamon Smoothie
It is a smoothie you can enjoy during the winter and the fall seasons. The nutritional value of apple combined with a taste of cinnamon is a real game changer in adding variety to your smoothie routine. This smoothie requires you to blend the following ingredients together.
Peeled and chopped apple
Cinnamon
Greek yogurt
Soy milk
Non-calorie sweetener
Ice cubes can be added to increase the consistency and to make your drink chill and refreshing.
9: Sweet Potato Smoothie
Potato smoothie? And that too a sweet one? Isn't that a little diverted from the weight loss track? Well, ready to be surprised. Potatoes might be the last thing that comes to your mind to be added to make smoothies, however, they are a perfect choice. Sweet potatoes are rich in fiber and high in other essential nutrients, which can help you lose or maintain your ideal weight. You'll need the following ingredients if you wish to prepare this smoothie.
Baked sweet potato
Frozen banana
Almond milk
Greek yogurt
Cocoa powder
Chia seeds
Once blended, drink this smoothie and let it do its magic.
10: Beet Smoothie
The deep red color of beet is something that speaks for itself that it must be something rich in vitamins and other nutrients. Beetroot is a good choice if you are looking for an option with high fiber content. To make this smoothie full of taste and nutrition, some berries are also added.
Peeled and diced beet
Frozen Blueberries or mixed berries
Frozen Pineapple
Almond milk
Greek yogurt
Make sure that you put beet in the oven before blending it with berries, so it gets smooth and easy to be blended.
The Bottom Line
Whatever smoothie you choose from the above list for your daily routine, we'll advise you to try all these out one by one. It will keep you motivated towards weight loss by having a variety of options both in the taste and nutrition departments.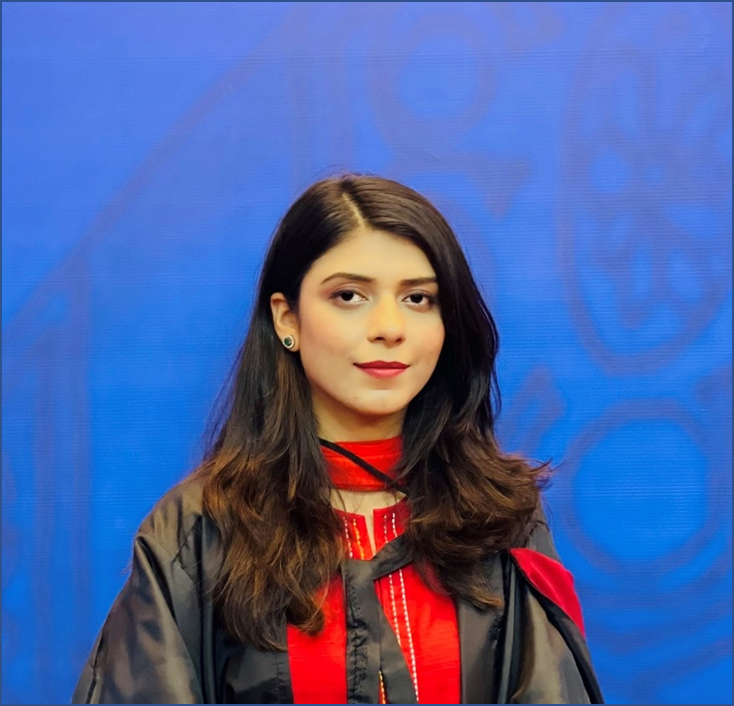 I look up to fitness as a lifestyle and love to pen down about it. I have 2 years of experience in content writing and I am here to share my research and knowledge on health and fitness.