Tracking your fitness routine is cool and to make it look cooler, a number of brands have launched their fitness trackers that act like your workout buddy. They keep an eye on your fitness goals and even give you loads of reminders if you get lazy. With an increase in awareness about the smart workout, a sudden surge of fitness trackers from multiple brands has also been observed. So, how will you know which ones are best for you to buy for yourself? And what specific qualities should you be looking for before buying those trackers? Let us introduce you to the top 10 fitness trackers of this year and why you should choose them. Just keep reading.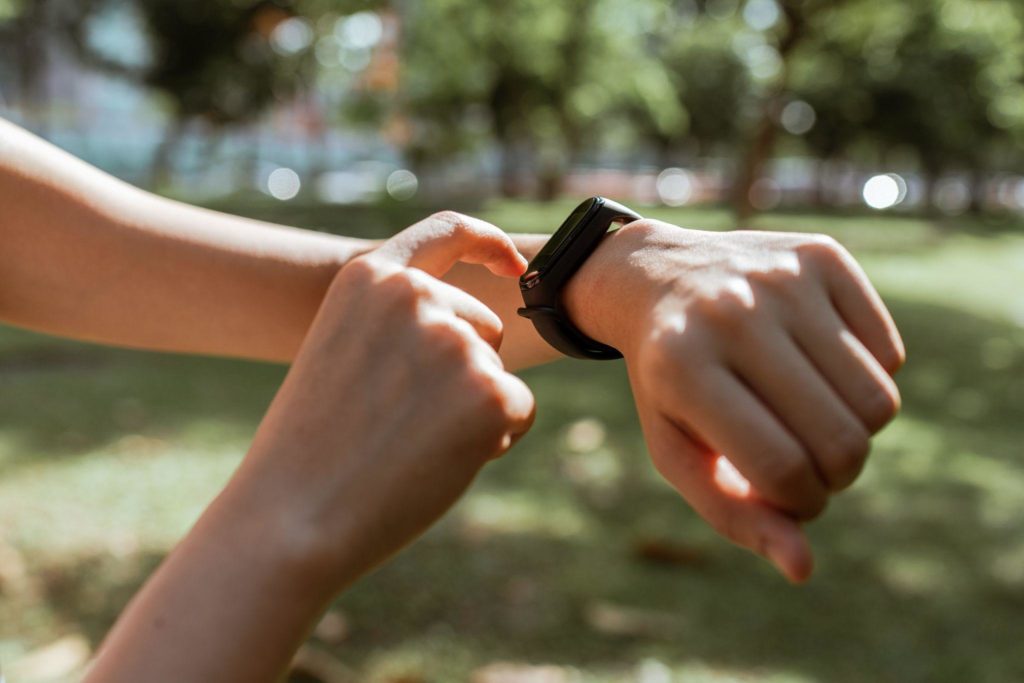 What is a fitness tracker?
A fitness tracker is a device that lets you track and record your daily workout progress. It comes with lots of sensors that calculate your heart rate, walking steps, and workout intensity. It also records the data regarding your health condition and daily eating choices.
How do fitness trackers work?
Fitness trackers come with in-built sensors to monitor your physical activity and health condition. For example:
Accelerometer and gyroscopes- Motion detectors
Barometers and altimeters- Elevation detectors
Photoplethysmography (PPG)- Heart rate detectors
Electrodermal activity sensor- Stress detector during a workout
Bioimpedance sensor- Respiratory rate and sleep detector
Spo2 Monitor- Blood oxygen level detector
ECG sensors- Electrical impulse detector
Magnetometer and GPS- Location detector/guide
UV sensor- UV light exposure detector
Some of these sensors are common in all fitness trackers, while some advanced sensors can only be found in a few fitness trackers.
Benefits of fitness trackers
If they are so popular, they must've been showing some promising benefits to get so popular. Let's look at those promising benefits and why one should be buying them.
Monitors day to day workout routine to keep a check on your fitness progress
Continuous evaluation of your goals keeps you motivated
Keep reminding you to eat healthily and drink loads of water
Helps in setting achievable and realistic goals
It also tracks your sleep pattern
It monitors your heart rate
User friendly and keep you connected over Wifi and Bluetooth
Work as a free workout trainer and provide valuable tips
Best fitness trackers of 2022
With all these tempting benefits, you must also be thinking of buying one for yourself, or if you already have one you might think of updating it. Here you'll find some latest options for fitness trackers. Let's see which fitness trackers have been ruling over the year 2022.
1. Fitbit charge 5
Fitbit products have always shown promising potential and amazing features in the fitness niche. They have got good looks, fancy sensors, and ease of use which make them quite an attractive choice for most of the users who can afford them. Though the Fitbit charge 5 is a bit expensive, the features it offers are worth the price. It has a bright AMOLED screen, which is easy on the eyes. The sensors it carries range from electrodermal activity sensors to SpO2 sensors. It is a decent fitness tracker with almost all the important features. The only drawback could be its quick battery drainage, once the always-on display (AOD) feature has been turned on.
2. Amazfit BIP S
If you are looking for something that falls within the budget while providing all the necessary fitness features, this can be your tracker. It is not the top one but does offer built-in GPS, sleep tracking, and heart rate monitoring with two weeks of battery life.
3. Garmin Fenix 7S/7/7X
This multi-featured fitness tracker is under the price tag of $699.99. But, it does offer the features which justify its price. It comes with a built-in LED light, GPS, water resistance features, and all the other sensors you could wish for. It is at the pricier end but it works really well for the athletes and the people who work out a lot or spend most of their day outdoors. It can also pick up the level of your stamina and provide training and coaching programs and the fun fact is that you don't need to pay a single dime for these premium features.
4. Fitbit Versa 3
The Versa series of Fitbit has gained massive popularity due to its built-in call and payment features. It almost works as a smartwatch with the required fitness features. It lets you track your heart rate and SpO2 levels as well. It gives you one-week battery life and the best part is, it can be recharged in just 12 minutes to get you through a day.
5. Garmin Vivomove Sport
Do you want a fitness tracker that tracks your physical activity but looks stylish on your wrist as well? Garmin Vivomove sport checks your requirements. It has a hidden OLED display and gives a look like a traditional analog watch. It doesn't offer GPS or other fancy sensors but does provide the basics with 5 days of battery life. It can also be connected to your smartphone so that you stay connected to your work life and loved ones.
6. Samsung galaxy watch 4
Samsung users often looked up to apple smartwatches, working as fitness trackers. Samsung took a step and launched quite a few models of its very own fitness watches, with which the galaxy watch 4 tops the list. It provides you with sleep tracking, body composition analysis, and hundreds of workout videos that you can follow in your daily routine. Its features are also made friendly for tracking the fluctuating heart rate, SpO2 levels, and sleep cycle.
7. Apple Watch Series 7
Another dedicated watch for iPhone users, with an improved model and features. It offers you built-in GPS, contactless payments, and Apple's fitness plus service. It has the largest display among all other Apple Watches. Apple claims it to be easy on the eyes and easy on the fingers with water resistance. Other than that, it also offers all the other major sensors as well, like ECG features and measurement of blood oxygen levels.
8. Coros Pace 2
Garmin undoubtedly makes the best-running watches, but Coros Pace 2 has been giving tough competition to Garmin in this regard. It is a very lightweight fitness tracker worn like a wristwatch and comes with a quite long-lasting battery which might last for more than 1 week. It uses the satellite positioning system to trace your running record. It doesn't have a fancy LCD screen or other fitness sensors, but it is a dedicated one for the runners.
9. Whoop 4.0
Tired of wearing fitness trackers around your wrists? Let us introduce you to Whoop 4.0, smart clothing that tracks your fitness without getting in your way. It is not a typical fitness tracker but is specially built for athletes who like to work out intensely and can guess their fitness metrics based on the limited features it provides.
10. Oura Ring Gen 3
You just learned about smart clothing, and now the other option in the fitness tracker you can look up to is Oura ring. Easy to wear and comes with fitness features in such a small size. It's not a complete package as it lacks many features, but does provide the basic ones. The best part is that it can monitor your heart rate while tracking the variability in your body temperature. The company is working on its upgrade but the price of $299 is not justifiable with these limited features.
Conclusion
Fitness trackers surely can change your perspective toward an active lifestyle. Their user-friendly features and top-notch sensors will make you get out of that cozy bed and work out. We've compiled a list of the best fitness trackers, but it's your job to choose the best one for yourself, that fits your fitness needs and workout goals.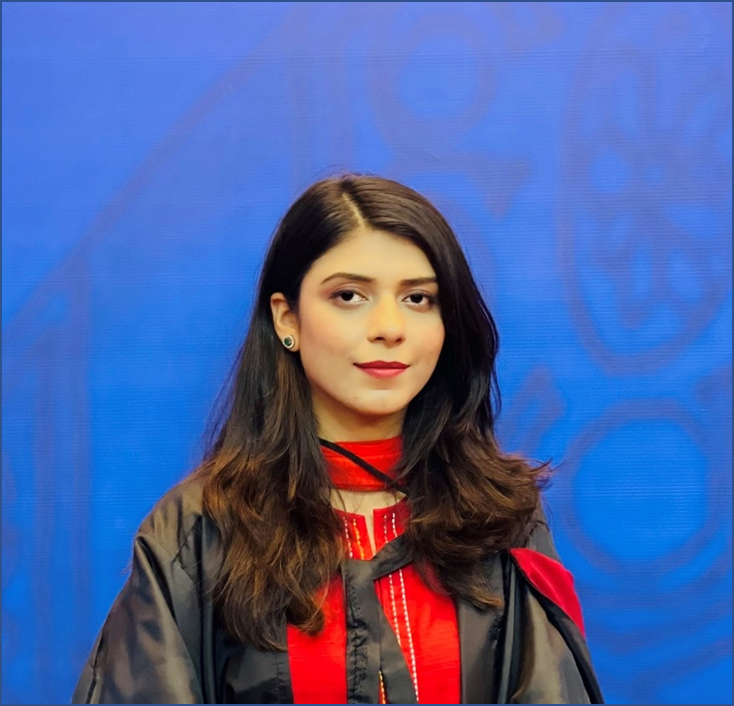 I look up to fitness as a lifestyle and love to pen down about it. I have 2 years of experience in content writing and I am here to share my research and knowledge on health and fitness.