Breakfast is considered one of the most important meals of the day. Our mothers always made sure that we had our breakfast before leaving for school or even if we stay home. That's because they were well aware of its nutritional importance. But over time, we've been distant from breakfast, let alone the healthy one, which has been causing multiple health problems. People have been eating breakfast as an energy supplement for their workouts. But even in this busy routine, you can make breakfast a part of it. Here we've gathered a few top and quick healthy breakfasts that you can have on the go, so you can remain fit and healthy.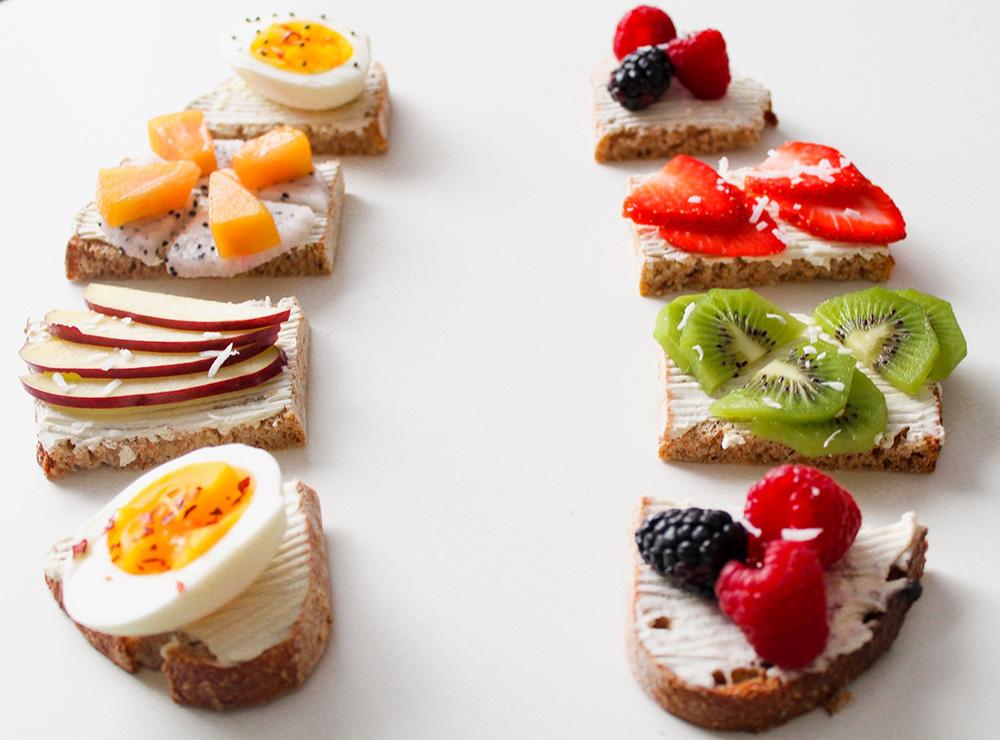 What is a healthy breakfast?
In simple words, A balanced morning meal provides you immense energy for the rest of the day. A healthy breakfast is a combination of protein, carbohydrates, and healthy fats. All these combined can take you through a day while working on your overall nourishment.
For any fitness enthusiast, breakfast is the golden key. Whether they take it before a workout or after a workout, it works well in both cases for them; by providing energy to sweat out or by compensating for the lost energy.
Benefits of breakfast
If we've been tagging breakfast as the most important meal of the day, then it must've some tempting benefits that none of us can ignore.
Provides fuel (energy) and nutrition to your body
Helps in maintaining a healthy weight
Good for your heart (For heart health)
Keeps blood sugar level in optimal range
Boosts your brainpower
Decreases the risk of overall illness
Top healthy breakfast for your fitness regime
As I said, tempting, right? Now you've made yourself familiar with the benefits of breakfast. It's time to feed you with quick, easy, and healthy breakfasts.
1. Banana and chia seed toast
Intense workouts result in loss of glycogen, and other minerals like sodium, and potassium from our body. Banana is the best-known source of potassium and carbohydrates (which undergo metabolic processes to convert into glycogen). Banana when coupled with chia seeds provides ultimate nutrition, as chia seeds are rich in protein, carbs, fiber, iron, and omega-3 fatty acids. It's the easiest breakfast out there.
Toast the bread slice. Put some butter on it (could be nut butter or plain butter).
Now place sliced banana on it and sprinkle chia seeds over it. It's ready to eat.
2. Avocado toast
Avocados are known for their preventive role against heart diseases in humans. They contain folate, fiber, and magnesium, which makes them a perfect choice for a breakfast. Here's how you can make Avocado and goat cheese toast.
Mash the avocado (as much as you like) in a bowl; add a few drops of lemon juice to enhance the taste and stir the mixture.
Toast a slice of bread to medium brown color and spread the mashed avocado mixture evenly on it with goat's cheese.
Sprinkle with seasoned salt, if needed.
3. Overnight oatmeal
Oatmeal is the most common breakfast, when you are short on time-have some oatmeal. But you can make some delicious breakfast using oatmeal as well. Oatmeal offers protein, carbs, healthy fats, fiber, potassium, sodium, and vitamin B6. This recipe of oatmeal saves a lot of your time as you can prepare it one night before.
Soak oats with some chia seeds, flax seeds, nuts, or any seasonal fruit you like to have in a jar with milk. Place it in the refrigerator, overnight.
Take out the mixture the next morning, and top with your favorite topping (could be any fruit or chocolate chips). Eat to your satisfaction.
The best part is that you can make 2-3 batches of it at a time and can store it in the refrigerator. You can have it in the upcoming days as well.
4. Protein pancakes
Pancakes are in fashion, and it's good to know that it's a healthy fashion. Everyone on the internet is usually seen having pancakes or cooking pancakes. Well, if you can make something real quick and do not miss out on your daily nutrition, then you get to show it off. These pancakes are a rich source of protein and also provide essential carbs. Here is a quick three ingredients recipe for protein pancakes.
Mash your banana along with chia seeds in a bowl. Add eggs into this mixture and whisk well. After that, set it aside for at least 5-10 minutes for proper mixing.
Spray your frypan with oil spray and heat it on medium flame.
Pour this mixture and wait for it to get cooked for like 45 seconds. When the base of the pancake turns a golden color, turn the side and let the other side cook for 30-40 seconds.
This mixture can make upto 5 pancakes.
Plate out the pancake and top it with your desired toppings.
5. French toast
It might not have a French origin, but it for sure is full of nutrition. This recipe offers a rich amount of protein, fiber, carbs, and healthy fats. This quick breakfast recipe will take only 10 minutes of your morning to get ready.
Take a bowl, and add low-fat milk, grounded cinnamon, vanilla extract, or chocolate extract (as per your desire) and whisk.
Dip the bread slices in this freshly prepared toast mixture and cook on medium heat in the frypan. Before cooking, you should add any fat-free butter, or a light spray of oil will work as well.
Dish out the slices when done from both sides. Top with strawberries, banana, yogurt, and maple syrup/honey.
6. Chia pudding
Chia seeds offer enormous nutritional benefits. You can use them in combination with many other healthy foods. But having a simple pudding of chia seeds also offers equal amounts of nutritional value. Here is a quick recipe for chia pudding.
Soak chia seeds in any plant-based milk (could be almond milk or any other). Add some honey and cinnamon to it, to add some taste. Leave it overnight in the refrigerator.
Take it out of the refrigerator the very next morning and you can top it with your favorite nuts, fresh fruits, and yogurt.
7. Veggie omelet
Do you like eggs? But it gets boring to have the same kinda omelet every other day. I can feel you. Try this easy recipe for a veggie omelet, which will keep you full till your next meal and is full of protein content.
Chop some vegetables like capsicum, spring onions, tomatoes, carrots, and cabbage. You might like to add all of these vegetables or you can choose whatever you like.
Add these vegetables to a bowl and add 2 eggs to it. Whisk the mixture well, so that vegetables spread evenly in it. You can also add some grated cottage cheese to the mixture.
Heat the frypan on medium flame and pour some oil into the pan.
Pour down the mixture and wait for the base side to cook. Then flip the omelet to cook its other side as well.
Dish out and the omelet is ready to be eaten.
8. Coffee smoothie
According to the studies, coffee is one of the most common things people take in the morning for the proper functioning of their brains. But simple coffee does not substitute for breakfast. That's why having a coffee smoothie can provide you with both caffeine and carbs, needed for your day. Follow this simple recipe for coffee smoothie which will only take up your 5 minutes to prepare.
Take grounded coffee. Add 3/4 cup of almond milk, a banana, honey, half tsp peanut butter, brewed coffee, and some ice to the blender.
Blend, blend and blend until the smoothie gets smooth.
Pour it and top it with your desired toppings or you can just have it the way it is.
Final word
Whether you decide to have smoothies or pancakes; omelet or toast, just have some healthy breakfast. At first, you might find it hard to incorporate this routine, but slowly and steadily following these simple breakfasts, you'll be able to do it. It's the best way to keep high on energy and not compromise on your health by staying fit and healthy. We don't want you to miss out on such amazing health benefits of breakfast. Do you?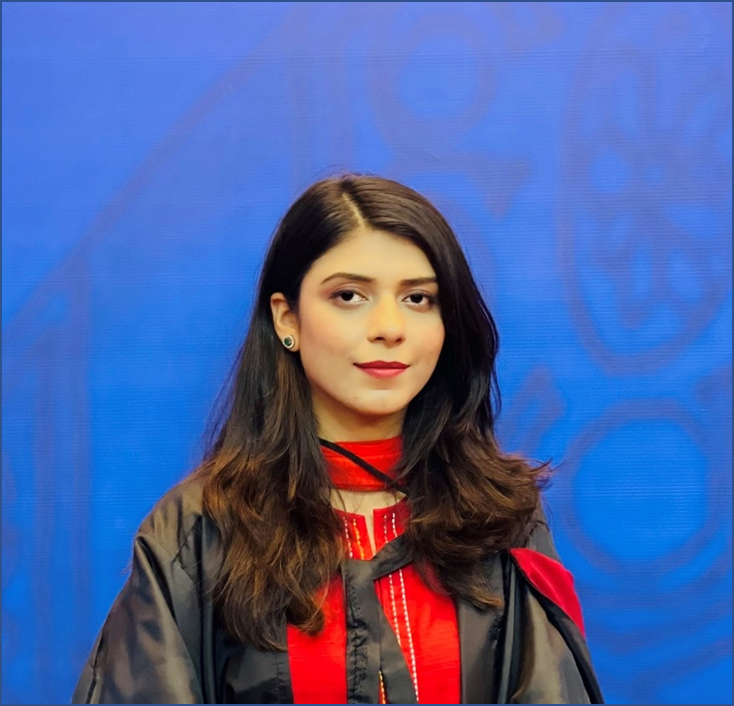 I look up to fitness as a lifestyle and love to pen down about it. I have 2 years of experience in content writing and I am here to share my research and knowledge on health and fitness.