With so many diverse career choices, people are always on the lookout to try something new. Stepping into the media industry is the dream of the majority due to its glam and fame. But it's not that easy. Models and actors have to undergo a very strict health routine to get the spotlight. If you think you prefer fitness over anything and would love to become a fitness model, then you've come to the right place. We'll tell you the most important 8 tips that'll help you kickstart your career as a fitness model.
Who is a fitness model?
But first, let's understand the job, like who is a fitness model and what they represent. A fitness model is someone who gets hired by companies to promote fitness and athletic products. They also get photographed to complement the fitness articles in the fitness magazines or blogs. For this purpose, fitness models vary in body shapes and size to meet the demands of a certain product.
How to become a fitness model? 8 Amazing Tips
If you think you can manage to pull off this job, then why not prepare yourself beforehand to increase the chances of your success. Let's take a look at the top 8 tips that'll help you to become a shining fitness model.
1: Research the market
Before aiming for any job, it's imperative that you know the demands of that job. Fitness modeling is a well-established industry and has lots of clients. But every other client in a different niche of fitness requires models accordingly. Some might require models with well-built muscles, while some prefer those skinny and toned bodies. That's why, first you need to research what's going on in the fitness market, what products are the most-selling, or what kind of content has been created. Then see the requirements for each kind of work in the industry and choose the one that fits best to your goal.
2: Maintain a good body shape
After setting your goal, you'll be able to identify what kind of body type you have to work towards. Even if you are not sure about a specific field in the fitness modeling world, you still need to keep your body in a good shape that looks attractive. For that, you need to decide on a solid diet plan that goes a long way, add regular physical activity to your routine or you can put more time in the gym to work out your muscles. Because being a model is all about physical appearance.
3: Work on your hair, teeth, and skin
Becoming a fitness model doesn't mean that you'll only have to show those slim arms and legs to promote a product. Shiny hair, a bright smile, and clear skin are the unsaid compulsory requirements that every model should have. These three attributes make your look more appealing in the photographs. That's why, to become a fitness model, you need to keep your hair, teeth, and skin happy and shining. If you need any treatment to make them perfect, start taking it right away, so you don't miss out on the opportunity of becoming a fitness model due to them.
4: Make yourself comfortable in front of the camera
Models have to be in front of the camera all the time. If you think you are camera shy and can't face it, then you should start working on it. And even if you think you are good at it, you still need to keep improving yourself so you don't panic in front of a huge audience. You can do that by asking a friend to shoot your pictures and videos in different poses. You can later look at those photos and videos and can see where you need improvement.
5: Get your portfolio done
Now when you are done working on yourself, it's time to get your portfolio done. It's like your resume for the job, and it needs to be the best and most attractive to grab the attention of the agencies. To get your portfolio done, you need the best photographer who has experience in the related field and you should have practiced the poses in which you are comfortable yet marketing your body at its best. You can simply send those pictures to agencies or you can build a strong social media profile with your portfolio. In this age of technology, many successful models have grabbed the opportunities just by uploading their best pictures on social media websites, which get noticed by agencies.
6: Participate in beauty competitions
Other than making your portfolio, you can start marketing yourself just by participating in beauty competitions, or swimsuit pageants. It will increase your visibility to the hiring agencies and you'll also get first-hand experience about how things work. Even if you think that competition is quite small as compared to your potential, you still should go for it. Because these small things matter and improve your confidence as well.
7: Target agencies
After getting done with your portfolio, now you need to track the agencies which provide fitness modeling-related jobs. There would be lots of them but you need to research and educate yourself to choose the ones which let you represent yourself in the way you want to. To apply to these agencies, you can directly contact them. They might ask for a walk-in interview or can also ask you to apply through their online application channel, where you'll have to upload your portfolio with some basic details about yourself, and then just wait. When the right opportunity comes, they'll contact you.
8: Networking
Fitness modeling is not just about the hiring agencies, but the people who are associated with it as well. Like photographers, stylists, and makeup artists who know the industry and requirements of being a fitness model inside out. They work tirelessly to enhance the features of the fitness models to increase the chances of the success of a model and a product. So, if you are trying to pave your way in the industry, start building your network. Get in touch with such people and seek their advice or you can ask them to recommend you to producers. In this field, networking is the key to getting somewhere, that's why being on good terms with everyone is as important as your looks.
The ultimate tip
DO NOT GIVE UP. If you think this is your dream job and you can do it, then never give up. Getting there will take time because you need to put a lot of effort to get that ideal body shape. You'll also hit the wall many times while finding the right work for yourself, but always keep an eye on the prize. As the hard work and consistency pay off, in this field.
The final word
Becoming a fitness model isn't something that can happen overnight. It takes lots of hard work to get your body in the right shape and then to find the right agency for yourself. You need to be able to market yourself to get to the right place. But, as they say, dreams are to be chased not to be forgotten. So, keep chasing your dream of becoming a fitness model, even if it takes lots of effort and time- you'll get there and will enjoy the deserved spotlight. Good Luck!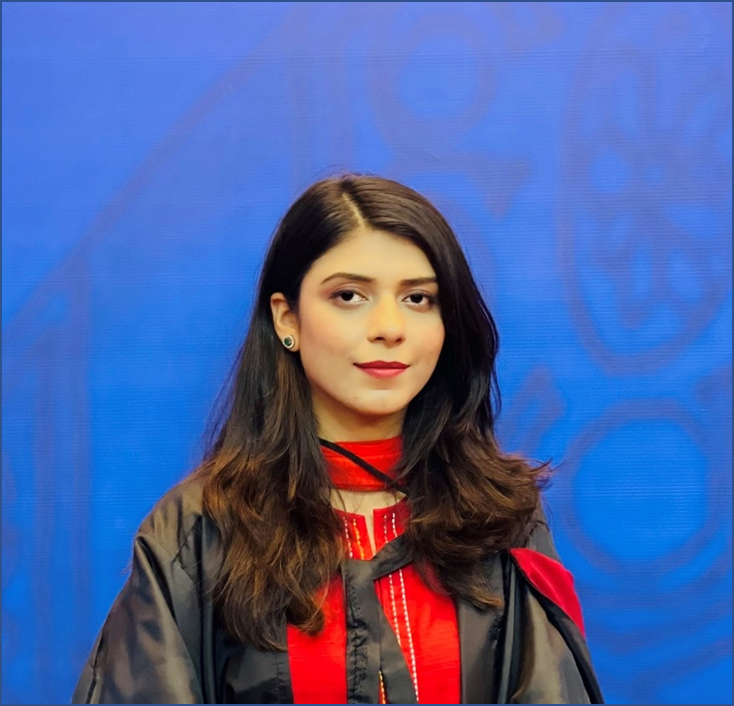 I look up to fitness as a lifestyle and love to pen down about it. I have 2 years of experience in content writing and I am here to share my research and knowledge on health and fitness.